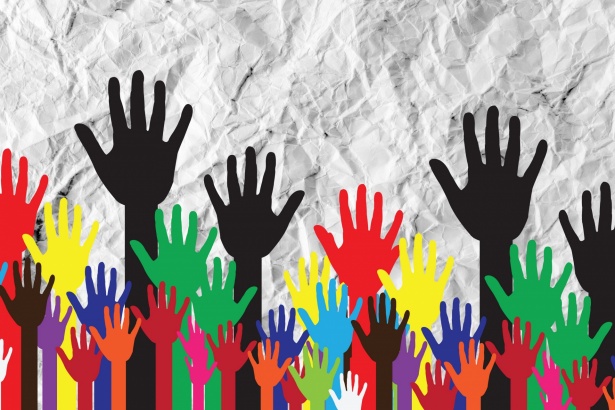 UNDERSTANDING INCLUSION
With changing times an inclusive environment is the inevitability of any enlightened educational institution of repute. We are no different.
MEANING-
We define inclusion as an organizational effort and as practices in which different groups and/or individuals, having different backgrounds culturally & socially are welcomed and equally treated. It is an effort to bring a feeling of belongingness, of being valued, of being respected to everyone. It is an effort to integrate as against to segregate.
Diversity, Disability and Inclusion-
Diversity can be understood as the differences that exist on the basis of race, nationality, religion, language, gender, social classes etc.
Disability is impairment in cognitive, developmental, intellectual, mental, physical, sensory, (or some combination of these) aspects of an individual.
Inclusion is to embrace all people irrespective of these differences, giving equal access and opportunities.
NEED FOR INCLUSION
Why is inclusion needed? Statistics show that nearly 50% of students with disabilities are not in educational institutions as compared to 13% without disabilities. Children want to be included and have a right to be included.
We believe that inclusion in education is one aspect of inclusion in society. Inclusion in education leads to reducing the stigma associated with differences and forms the basis for an inclusive society.
Inclusive Education-UNESCO-
UNESCO sees inclusive education as a process of addressing and responding to diversity of needs of all learners through increasing participation in learning and reducing exclusion within and from education. It involves changes and modifications in content, approaches, structures and strategies, with a common vision which covers all children of appropriate age range and a conviction that it is the responsibility of the regular system to educate all children.
FOR US INCLUSION IS IMPORTANT-
To fulfill constitutional responsibilities
For the development of healthy citizenship
For achieving universalization
Developing the feeling of self respect
For the use of modern technology
For social equality
To make our students self reliant.
To protect their social, psychological, educational, legal, economic, democratic & human rights
WE BELIEVE THAT VALUES & PRACTICES OF INCLUSION IMBIBED IN COLLEGE WILL BE TAKEN BEYOND THE CAMPUS BY OUR STUDENTS AND THAT THESE VALUES WILL BECOME AN INTEGRAL PART OF THEIR LIVES FOR ALL TIMES TO COME
INCLUSION: GENDER EQUITY
GENDER EQUITY IN POLICY & PRACTICE
Our college has, on an average, more than 70% girl students. Among the permanent faculty 70 % are women. Heads of 11 teaching departments are lady teachers. The elected College Council Secretary is a lady teacher. Several Principals of our college have been women.
We follow a policy of equal opportunity for men and women. We implement the same at all levels. There is equality between genders in all academic and administrative matters of the college. Regarding staff appointments, promotions, allocation of work etc., merit is the only criterion.
Among students, the college regards all genders equally, being careful to avoid outdated stereotypes in demeanor and expectations. Admissions were open on merit to boys, girls and transgenders. There are mixed groups for laboratory work, projects or any co & extra-curricular activities. There are no gender based separate queues in the office.
The college has a Cell to Combat Sexual Harassment & a Grievance Redressal Cell to cater to gender justice. Also the very effective Tutorial system of the college, ensures a healthy environment for all students in the college, under the able guidance of tutors. There is also a Women's Study Unit that caters to gender sensitization and awareness. Sessions on safety and health of girls are conducted by various clubs in college.
INCLUSION: DISABILITY.
INTEGRATION- A PRACTICE
Sensitivity towards the differently-abled and empathy for them is one of the human values that is part of our college ethos. Several differently-abled students, both boys and girls, study in our college. And our biggest achievement is in the broad smiles and open hearts that characterize the appearance of such students. All our students are encouraged to help out their differently-abled friends in every possible way. Whether it is by always including them in all activities, writing notes for them if needed or becoming scribes for such students, the college has a favourable and inclusive policy for differently-abled students. The college ensures that University directives regarding admissions of Persons with Disabilities is followed in letter and in spirit.
We have a Disability Cell that caters exclusively to students who need extra support and guidance. This cell conducts meetings of the parents of special students to create a support group. It also organizes interactive sessions with successful persons from various fields who have overcome the hurdles of their disabilities.